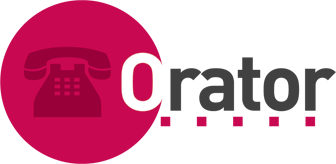 The Orator VoIP version of the Orator dictation system is a software-only solution and requires no hardware or telephone lines. The Orator VoIP software can be installed on any computer running Microsoft Windows with a broadband Internet connection. The software will accept and record telephone calls from most voice-over-IP telephone providers. Bytescribe can recommend reliable and affordable VoIP telephone carriers that are compatible with the Orator system.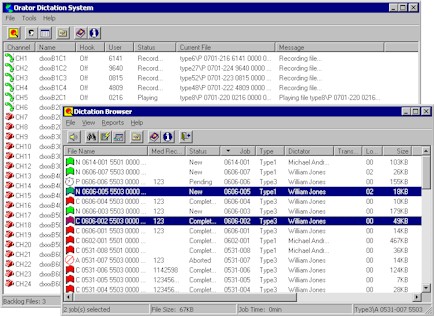 The Orator VoIP is dictation software that uses Voice over IP technology to record dictation. Callers can continue to use standard analog telephones or they can use VoIP telephones. Voice over IP can be far less expensive than standard telephone lines.
System Requirements
Windows Operating System
Minimum 20 GB of free hard disk space (this will store about 700 hours of recorded dictation
2 GHz processor or better
1 GB RAM
Sound Card if it is necessary to review voice files before sending them to a transcriptionist
Network Card
Broadband Internet Connection
The Orator Digital Dictation System is a multi-line telephone dictation and transcription system. Dictation is recorded over telephone lines and stored as compact voice files. The voice files are then transferred through the Internet to transcriptionists. The system is a reliable alternative to expensive dictation systems.
Purchase Now