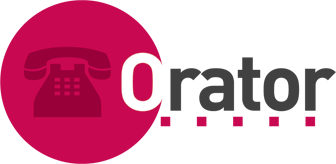 The Orator Digital Dictation System is a multi-line telephone dictation and transcription system. Dictation is recorded over telephone lines and stored as compact voice files. The voice files are then transferred through the Internet to transcriptionists. The system is a reliable alternative to expensive dictation systems.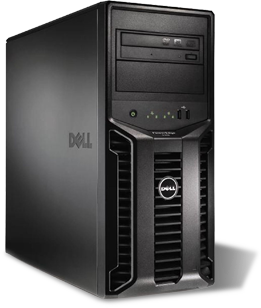 The Orator system was created to run in a Microsoft Windows environment. Voice files can be viewed and searched using standard Windows functions. The only setup requirements are entering user codes for new users. The functions of the system are tailored for dictaiton and transcription with easy to set preferences. The Orator Dictation software handles tasks such as purging of old files, constant display of system resources, and automatic handling of aborted or completed jobs. The length of time before purging can be customized.
System Requirements
Windows Operating System
Minimum 20 GB of free hard disk space (this will store about 700 hours of recorded dictation
2 GHz processor or better
1 GB RAM
Sound Card if it is necessary to review voice files before sending them to a transcriptionist
Network Card
Broadband Internet Connection
The Orator system has telephone keypad functions for recording, playing, rewinding and fast forwarding. Dictated jobs can be reviewed and edited before they are marked as completed and ready for transcription. Dictators have the ability to save dictation files as high priority (stat) or normal priority dictations. They also have the ability to save dictation under particular job type folders.
Workflow
Every transcription company needs an organized method for managing transcription workflow. An efficient workflow increases productivity and improves turn around. Bytescribe has developed a simple and affordable model for managing all aspects of the dictation and transcription process. The Orator Dictation System is an essential part of the solution.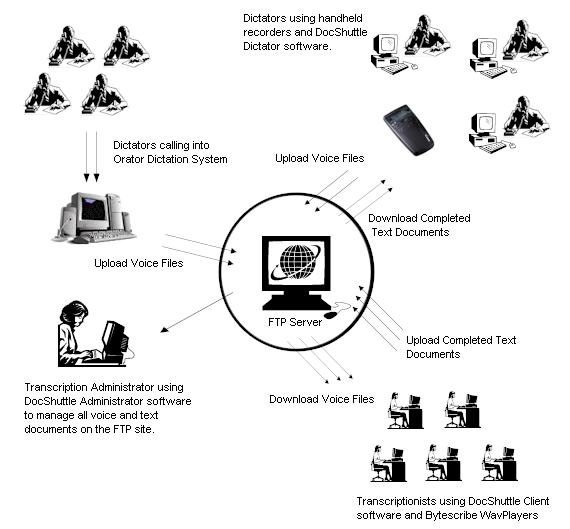 Purchase Now